Relive INBOUND23 with us
INBOUND23 Recap
INBOUND23 was full of great speakers, booths, excitement, and ideas. Here is how INBOUND went down!
Free money for everyone
The HIVE Booth
HIVE had a booth at INBOUND23 full of debates of who is cuter — Buzzy the Bee or Barry the Bear (Barry won in a landslide), Market Like A Human books, and even free cash. Yes, we handed out free $2 bills and a $500 grand prize swag bag!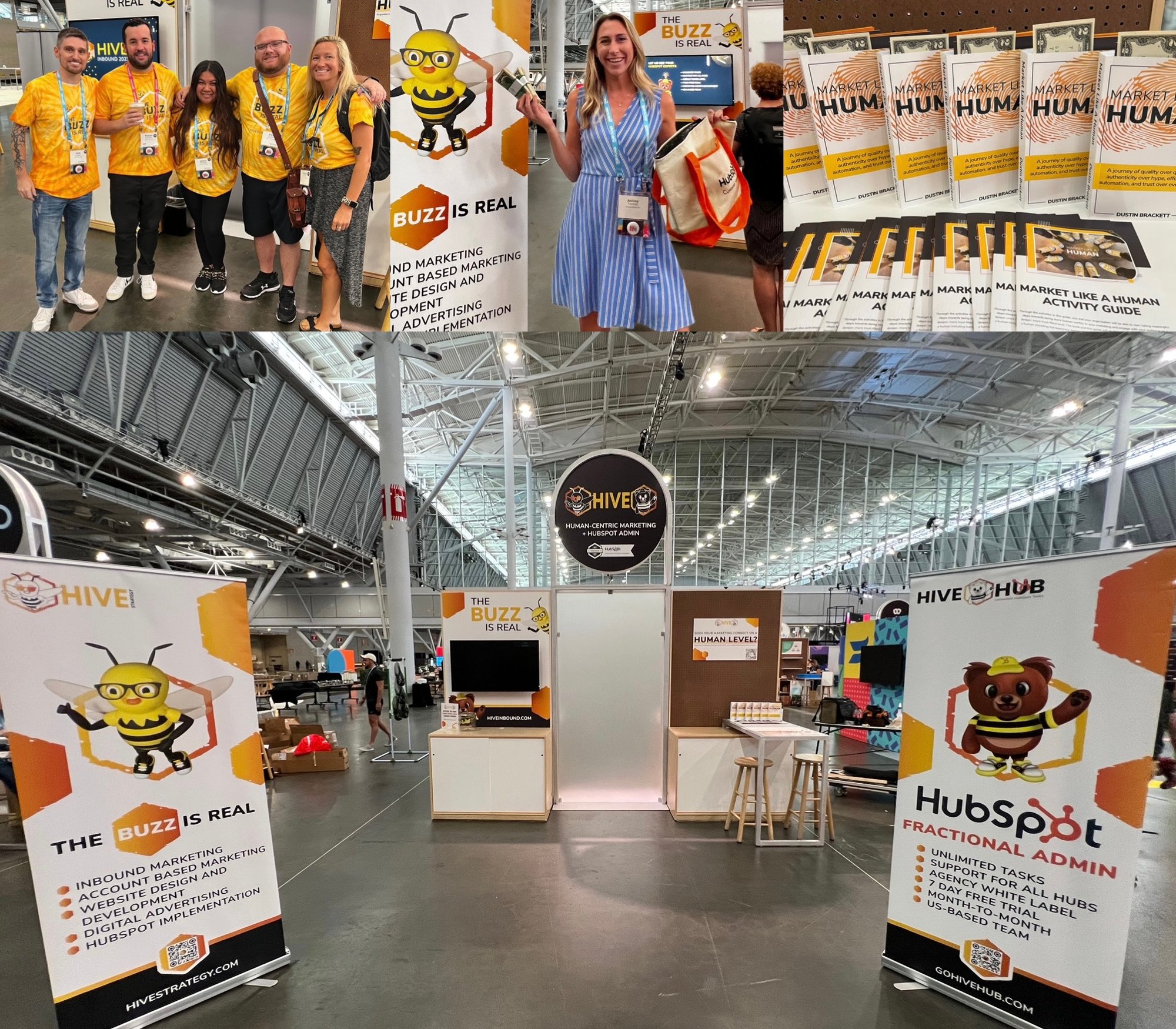 Educational Session by Dustin Brackett
More ≠ Better: How to Market Like A Human
Our CEO + Founder presented on how organizations can incorporate a more human-centric approach in their marketing campaigns highlighted by the six pillars of his book, Market Like A Human, including Transparency, Personality, Authenticity, Consistency, Being Helpful, and Community.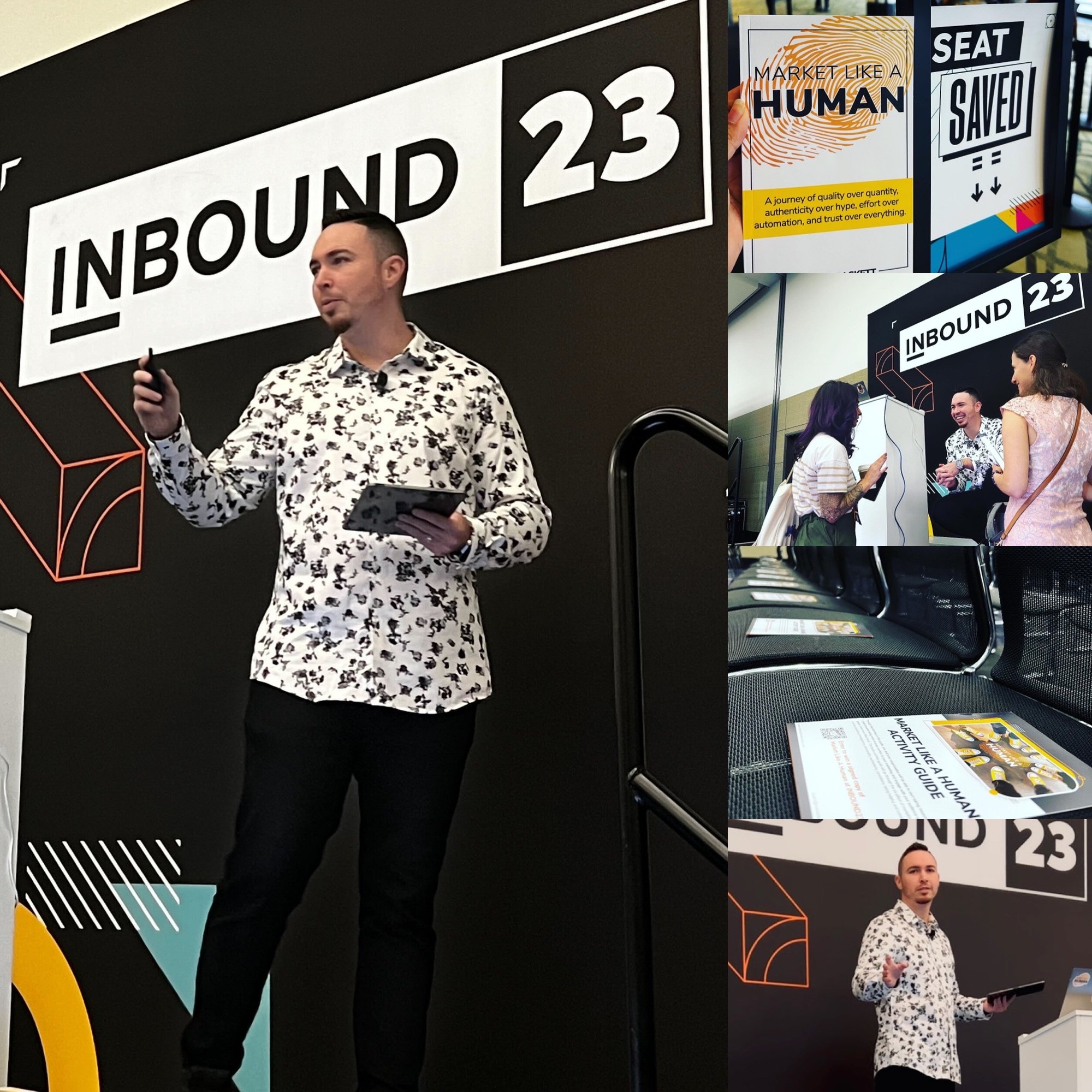 The team from our INBOUND23 Booth
Meet the HIVE
How INBOUND23 went down
Learn About Our Experience